August 22, 2015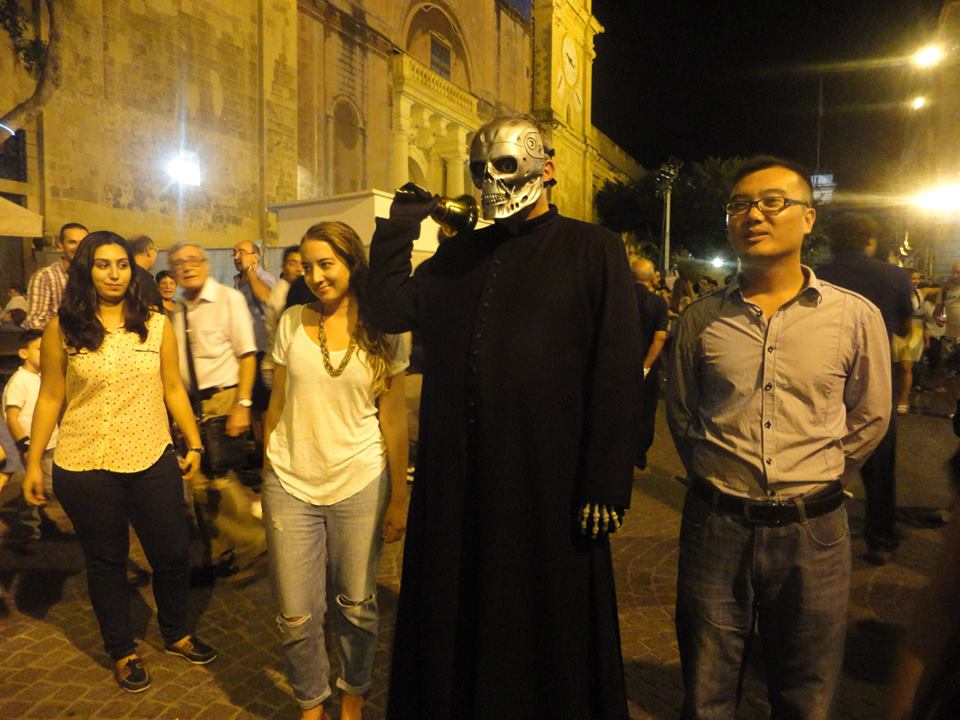 Tom Estes Live Art Performance: The Anomaly
outside
the Co-Cathedral of St. John, Valletta. The most famous artist who worked in Malta has to be Caravaggio. His 'work is on display inside, the Oratory of the Co-Cathedral of St. John, Valletta. However, while in Malta, Caravaggio was imprisoned in Fort St. Angelo (accused of sodomy) and later escaped to Sicily, only to die two years later at the age of 38 still hounded by the forces of justice.
I created this character 'The Bell Ringer' for a performance in Malta.
The costume for the performance is a fusion of characters from The Terminator and The Matrix and so is reflective of our on-going relationship to sexual images within the cybersphere.
The Performance took place between the streets of Valletta and the cinema and was also accompanied by projected visuals


The performance was inspired by the context of the exhibition in an old pornography cinema in Valletta and the past practice in many Catholic countries of censoring certain images from films. This practice was made famous in a scene from Cinema Paradiso in which a priest rings a bell in order that
the projectionist cuts certain images from the film before public viewing.

Live Art Performance 'The Anomaly'' by Tom Estes deals with censorship and was staged during Notte Bianca on the streets of Valletta and at the City Lights Cinema- This is the only adult movie theatre operating in Malta. It is located within the small Ritz Arcade in the ancient part of the city.

The Malta Council for Culture & the Arts organizes Notte Bianca with the support of the Parliamentary Secretariat for Culture and Local Government. The event sees Valletta become an 'open city' of culture. The program is designed to ensure every area of Valletta is involved, from City Gate to the far end of the peninsula.

The Notte Bianca (or Nuit Blanche in French) concept came from Jean Blaise, who founded the Centre de recherche pour le développement culturel (Research Center for Cultural Development) in Nantes, France, in 1984. In 1989, the Helsinki Festival established its Night of the Arts, "when every gallery, museum and bookshop is open until midnight or later and the whole city becomes one giant performance and carnival venue".That same year, Jean-Marc Ayrault became mayor of Nantes, and his program included renovating the central city and establishing a "contemporary patrimony", which led Blaise to create a late-night cultural festival, "Les Allumées" ("The Lighted Up"). His concept was to have an arts festival in Nantes, 6 p.m. till 6 a.m., over six years with artists from six cities.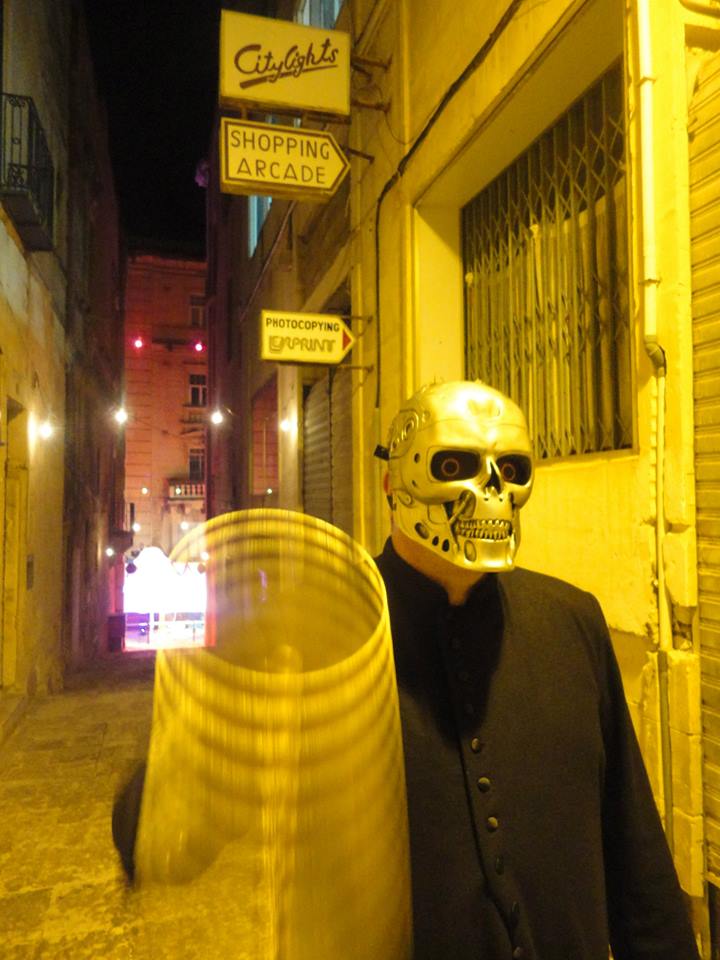 http://www.maltaculture.com/content.aspx?id=185301
Posted by Tom Estes. Posted In : Malta